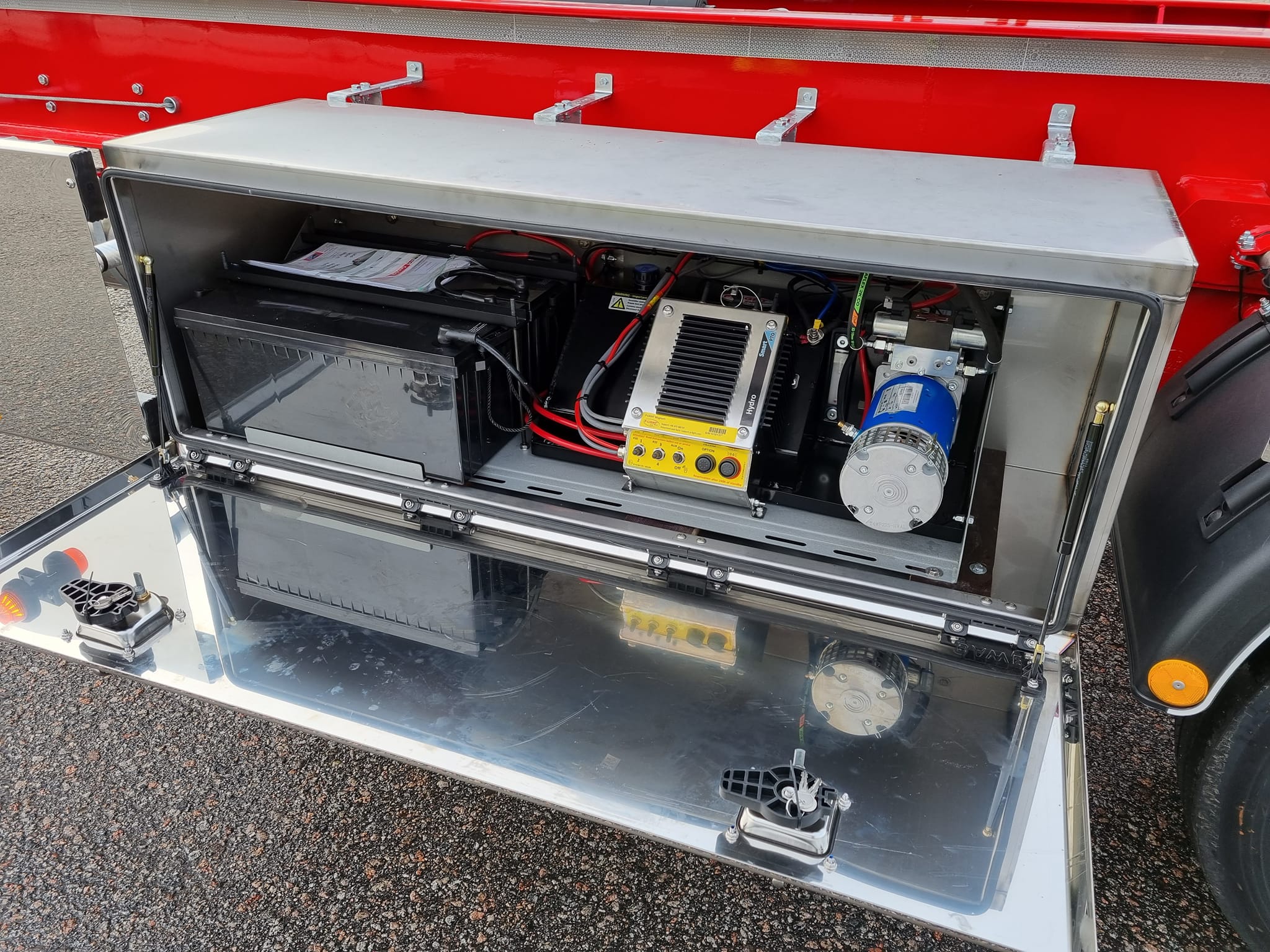 P-LIGHT Hydro
For the operation of hydraulics on trailers and trailers
P-LIGHT Hydro is complete with powerful hydraulics adapted for trailers and trailers. Charging can be done with up to 30A and batteries up to 200Ah. Here everything is gathered on a chassis for easy mounting in the existing toolbox. Available with various engine and pump options such as 2.4 kW and 4.5 kW engines and oil tanks of 13 or 22 liters.
P-LIGHT Hydro can easily be ordered with P/T or with different valves adapted for e.g. ramps, chapel coverage, bogie lift, sliding bogie, sliding sled and the most common hydraulic and pneumatic functions available on trailers/trailers, with or without radio control.
The main advantage of the P-LIGHT Hydro is that the trailer/trailer becomes independent of the towing car and all functions can be run when the trailer is disconnected, as soon as the trailer is connected to the towing car, the batteries are intelligently recharged.
See also feature overview.
Function Overview